Founded on a principle of quality
A little over a decade ago, we realized the need for a mechanical four-wheel-drive row-crop chassis in the marketplace. At the time, we commissioned Mertz Manufacturing, a staple in the manufacturing of heavy equipment, to build a unit designed to our specifications. This machine has been enhanced over the years to offer the reliability and quality our customers expect. Today, we continue to engineer and manufacture our own machines at the RBR facility located in Byhalia, Mississippi, keeping the ever-changing agricultural industry at the forefront of our designs.
Less filling, more fielding
With large capacity and increased transfer speed, you will spend less time loading and more time in the field, adding unmatched efficiency and profitability to your bottom line.
Productivity in a league of its own
Our straightforward design uses the highest quality components to ensure durability and reliability with fewer maintenance costs year over year. The effective multi-season capability will keep your operation going all season long.
Top performance through thick or thin
Tackle the most adverse field conditions with the ability to use a wide range of flotation tire sizes and unrivaled 4X4 capabilities. With row crop tires and an optional crop guard, RBR machines can effectively spread over taller crops during the time you need it most.
Unmatched Service & Support
We have one of the most comprehensive nationwide distributor networks, providing you exceptional product support and service. These industry-leading AG dealers recognize quality, and that's why they've chosen RBR.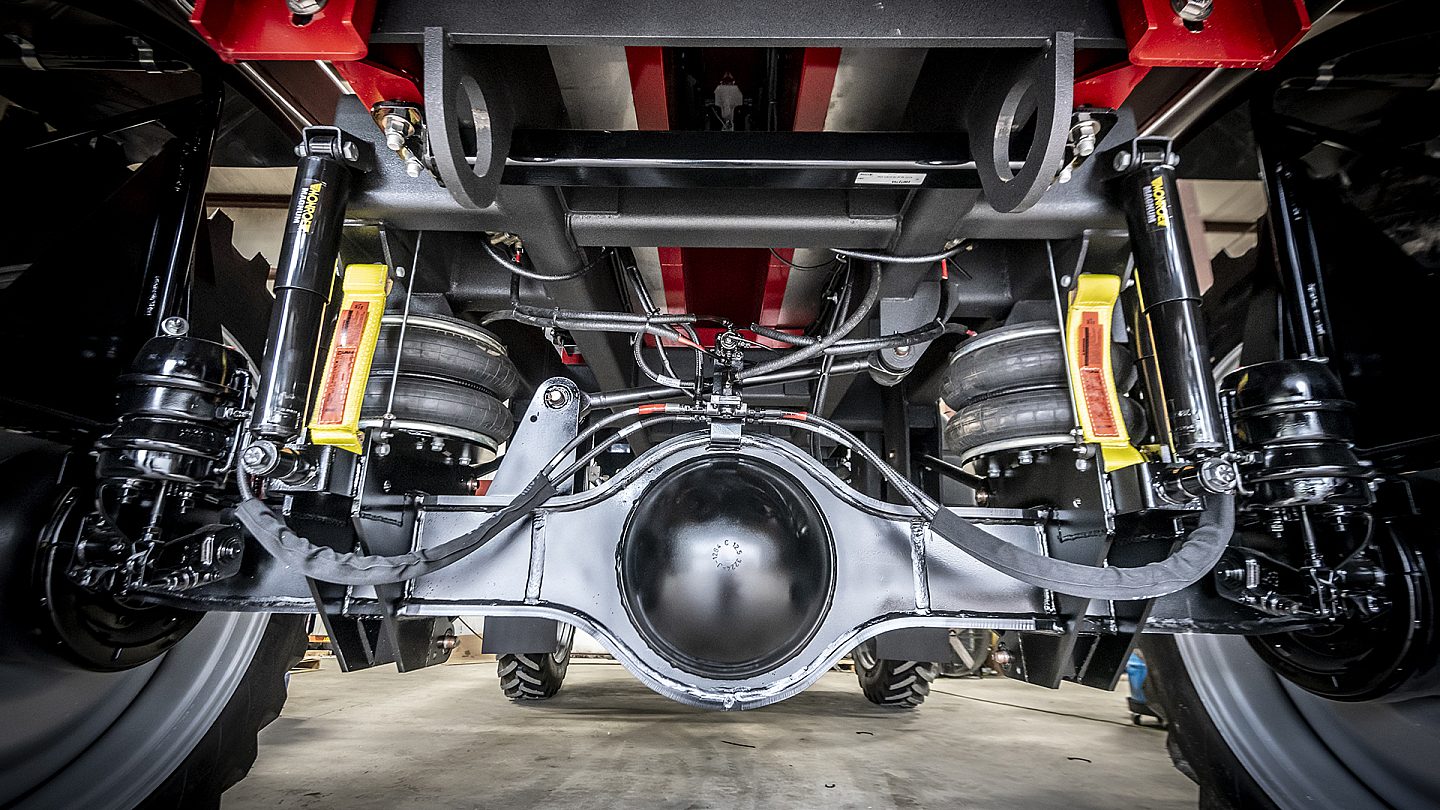 "

Unprecedented service after the sale, reliability of the machine, would recommend a Vector to anybody!

"
---
$15,000+
/week more revenue
With 60% more capacity than the leading hydrostat air-machine, the Venturi will spend more time covering acres and less time loading and traveling between fields 
200+
Certified Service Support Staff
RBR has one of the most comprehensive dealer networks, dedicated to only application equipment, we're here to make sure you get maximum uptime with your machine.
7.5
Gallon per Hour
Our mechanical drive chassis not only offers superior reliability, it burns less fuel, averaging 7.5 gallons per hour.
Our Products
Seasonal versatility, unshakable dependability and unparalleled productivity. Meet RBR's newest generation of application equipment - engineered with quality in mind and to improve your bottom line.
Our Products