Tank and Boom Options
With either a 1,600 gallon or 2,000 gallon tank, cover more acres in a day to maximize your return on investment.

We offer a variety of boom configurations to fit your operations, ranging from 90 ft.,100 ft.,120 ft.,and 132 ft. The stainless steel boom plumbing and recessed nozzle bodies within the boom structure for greater protection.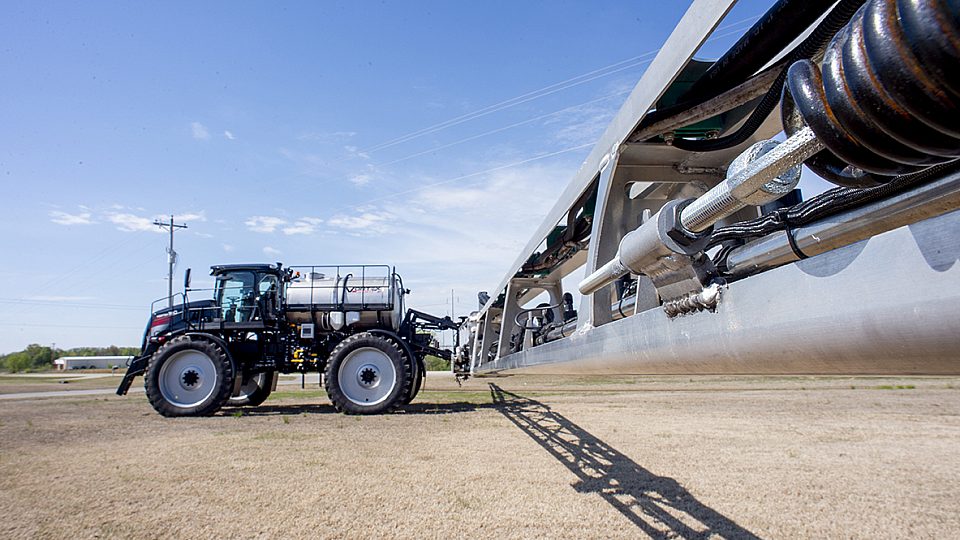 Heavy Duty Center Section
The newly designed self-leveling center rack is made to withstand the most severe field conditions while offering years of trouble free use. The yaw motion of the center section is controlled by multi-directional dampening cushions and shock system which are adjustable to fit the operator's preference. Fore and aft boom movement is minimized by the mechanical dampeners that dissipate the effects of cornering and sudden start/stopping, which decreases boom fatigue.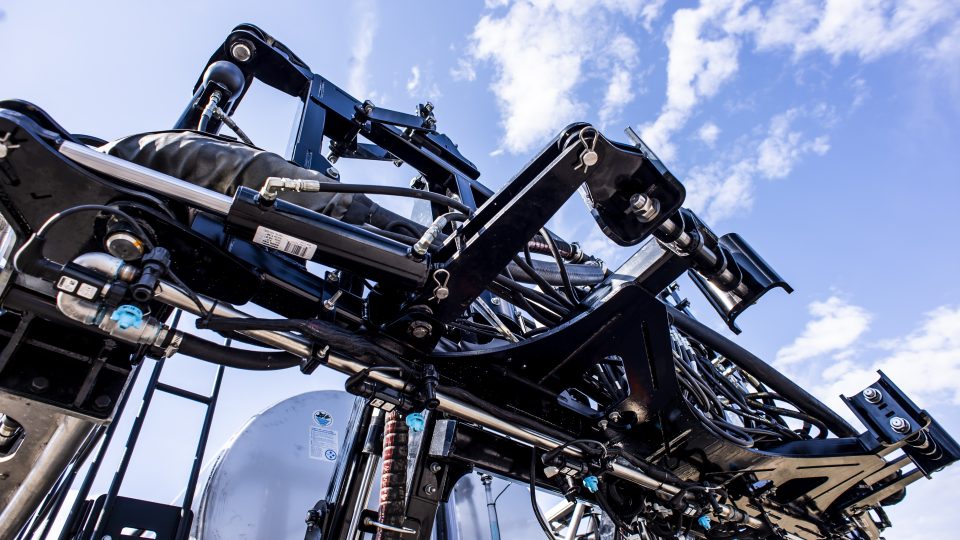 Loading Station
Our newly designed loading station has been engineered with operator ease and efficiency in mind. The load station has all electronic valves that are controlled through an intuitive touch display. Unlike a manual system, the display allows for one-touch operation to control the required valves to perform a specific function. The display also includes critical readouts such as machine RPM's, Sparge setting and pressure, and tank volume. The load station also has a dedicated tank for tank cleaner to make the tank cleaning process easy and efficient.
Recirculation System
With a continuous boom circuit that leads back to the tank, you can prime the booms on the go to ensure that when you are ready to spray, you have full-rate product ready to come out of each spray tip without the need to do a wasteful pre-spray. With the boom priming system, there is an air cleanout that allows for compressed air to enter the boom circuit to blow any remaining product out the spray tips or back to the tank.
In-Line Plumbing
The stainless steel boom plumbing and nozzle bodies are recessed within the boom structure allowing for greater protection to the plumbing system for accidental strikes.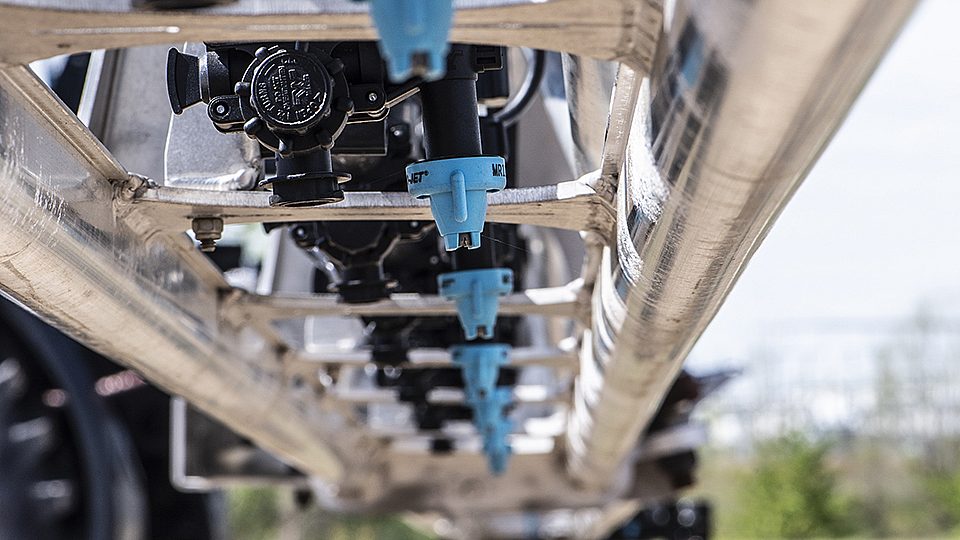 Vortex Liquid Specifications
| | |
| --- | --- |
| Product Tank | 1600 gal. or 2000 gal. (extended frame) |
| Fresh Water Capacity | 100 gal. |
| Product Pump | Ace stainless steel 3" X 2" pump - 240 gpm. |
| Solution Fill Connection | 3" LHS Fill & 3" Front Fill (not available on VTA axles) |
| Chemical Eductor | 6 gal. Stainless Steel |
| Booms | 90' , 100', 120', 132', 135' |
| Boom Sections | 9 sections |
| Boom Plumbing and Spacing | 1.25" SS plumbing - Spacing 15" / 20" / 30" |
| Min & Max Boom Height | 20" min - 91" max |
| Additional Features | auto-boom height control, individual nozzle control, direct injection |